The sheep's wool socks from SOXS
Pleasantly warm
SOXS.co has succeeded in producing a wool sock that has many advantages over conventional, traditional socks made from sheep's wool. The 'SOXS' have a nice fit and look fashionable with the eye-catching, colored brand label.
But they're not only beautiful. The super soft wool from New Zealand sheep is produced sustainably and with respect for animal welfare. It is rightly called 'eco-wool'. And that's why we speak of responsibly created wool socks!
Although the wool comes from New Zealand, the material is made into socks in Europe. The finishing touches, adding the traditional brand label to the edge of the sock, takes place in the Netherlands. Pleasantly familiar and very close to home.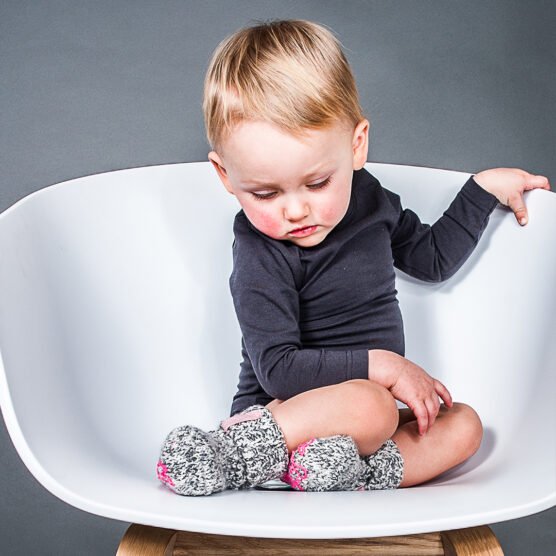 Is it starting to itch?
Okay we admit it. When you think of wool socks, you remember the uncomfortable scratching. Let that be a thing of the past from now on! SOXS.co offers a one hundred percent itch-free guarantee.
There are so many benefits, isn't that exciting? And those constantly sweaty feet? We put an end to that too. SOXS wool socks are breathable and moisture regulating. They are ideal for people who suffer from extremely sweaty feet.
Sheep wool socks look stupid?
Now we hear you think: "All right, but when do I put these SOXS socks on?" Don't panic, of course we have already thought about this question. Since the wool socks fit nicely on the foot, you can simply wear them in your shoes or boots. The trendy design details convey a very fashionable look. Do you prefer the 'SOXS' as ski socks? You're right, they are excellent for that too. And don't forget that SOXS.co wool socks are your most reliable foot friends. Wear them with slippers and house socks to relax on the couch. Getting cold feet is simply impossible with the wool socks from SOXS.co
The 'real SOXS' fit every foot!
SOXS are elastic, the shape goes according to your feet and are suitable for different shoe sizes
That was it, wasn't it? No, that doesn't say everything. After all, we haven't talked about the ideal fit yet. SOXS wool socks surround the foot without constricting and still retain their elastic character. That's why they don't slide down all the time.
And another cool argument: unlike most wool socks, SOXS.co wool socks can be washed in the washing machine (at 30 degrees). Is it okay? All these characteristics make a pair of real SOXS your best foot friends. They are the most comfortable wool socks that you have ever put on. You never want to take them off anymore. Try it yourself!