Business
Also a
company gift
A HONEST, WARMING AND SUSTAINABLE COMPANY GIFT
SOXS.co has developed into a trendy brand with many fans in a very short time. SOXS produces and sells warm woolen items made from New Zealand organic sheep wool. The well-being of humans and animals is right at the top of the agenda at SOXS.co. All components of the attractive gift items are made in a socially responsible manner in Europe.
The sheep that supply the wool for SOXS.co are shorn in an animal-friendly manner. We involve people furthest from the labor market in the manufacture of the socks. Do you want to know more about it? Then read more about our entrepreneurship here. We would like to briefly introduce you to how you can use SOXS.co's woolen items as an appealing (company) gift with a personalized message. An honest, warming and sustainable company gift.
PERSONALIZATION
You have the option of giving your gift, or product, a color of your choice. Design your own greeting card, label and packaging! In this way you hand over your very personal message. Have the label and packaging designed according to your corporate identity, or that of your customers and business contacts.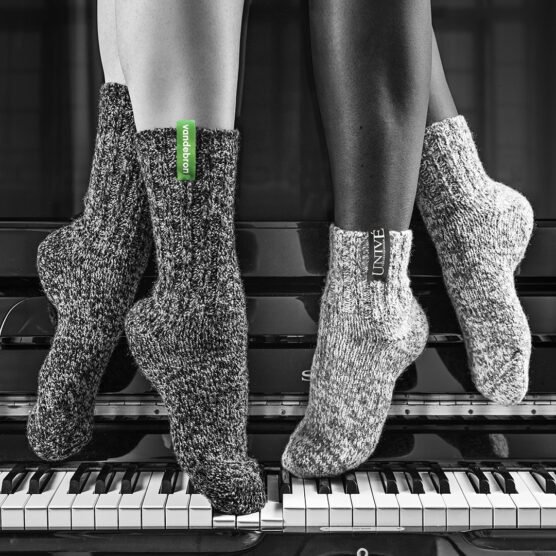 Personalized label
The SOXS items are delivered in standard packaging. The customer's logo is printed on the label so that it can be seen on the outside of the sock edge. When the sock cuff is turned up, the SOXS logo is visible. In this way, both brands can reinforce each other. In addition, the color of the LABEL can be selected according to the customer's style.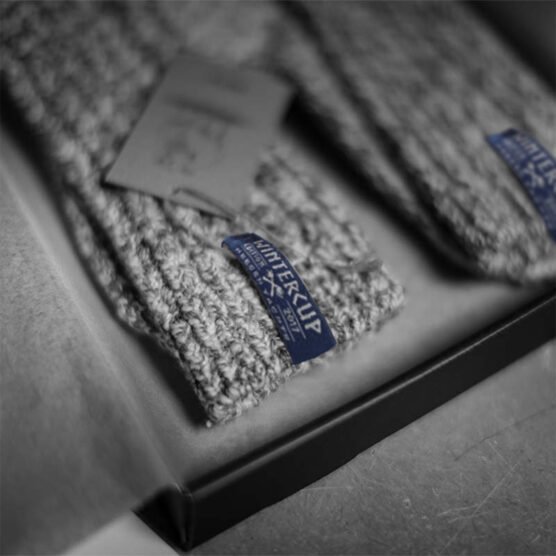 Totally personalized
The packaging as well as the label and the card are designed in the style of the project. When the sock is turned over, the SOXS logo is visible, so both brands reinforce each other. The color selection of the labels is flexible.
LEARN MORE?
Are you curious about your options or do you have other questions? Do not hesitate and contact us without obligation. We look forward to developing an honest, warming and sustainable gift with you for your business contacts or event!