Fair Entrepreneurship
Sustainability, honesty and transparency
SOXS.co symbolizes love and warmth. Just like grandma, who knitted socks for grandchildren Soscha and Davide. For us SOXS.co is also an ode to the love and warmth of Davide. With this product you show that you care for people and that you, like us, respect our natural environment. Because love and warmth are not only intended for your feet, but also for the society in which we live. We are committed to a better world. Fair entrepreneurship is essential for us. We would be happy to explain to you how we contribute to this with our responsibly created wool socks.
What does socially responsible entrepreneurhsip mean for us?
Corporate social responsibility is often abbreviated as CSR. The synonym for this is sustainable entrepreneurship or honest entrepreneurship. CSR means that companies are responsible for social problems such as climate change, working conditions and human rights.
Fair Entrepreneurship at SO

X

S.co
At SOXS.co we focus on sustainability, honesty and transparency. That is why we are committed to a better world. For a world in which people, animals and the environment are respected. In all honesty, we're not perfect, but we're doing our part to make the textile industry more sustainable!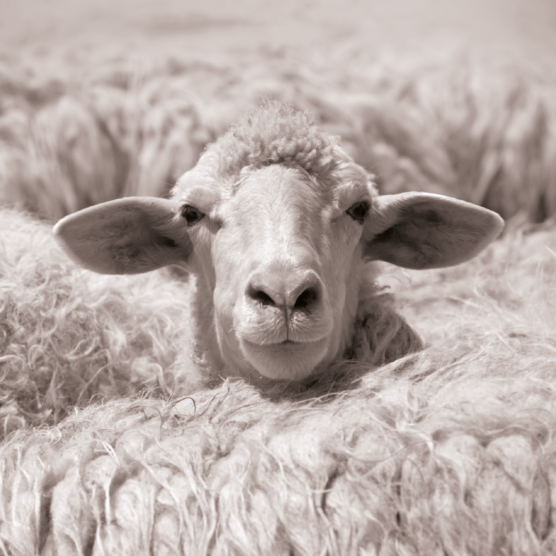 Responsibly sourced sheep's wool
The socks are made from organic sheep's wool. Yes exactly. Sheep wool. The wool for your SOXS socks comes from sheep that have a good life in New Zealand and are bred in an animal-friendly manner. That is why we support the guidelines of the International Wool Textile Organization (IWTO) on sustainable animal welfare. In animal welfare, five principles are observed, which meet the physiological and behavioral needs of the sheep. These are: the environment, nutrition, health, behavior and care. Organic wool for which the sheep are lovingly treated.
Wool is sustainable!
By the way! Did you know (okay, that's a simplified version of a more complex story.) That sheep and wool help reduce carbon in the atmosphere? Sheep are part of the natural carbon cycle. In order for wool to grow, sheep use up the organic carbon stored in plants. It's a natural, renewable, and continuous process. The carbon is captured from the atmosphere as long as the wool is used. And wool can be used for many years and is one of the most recyclable natural fibers. That is why we are fans of the durability of wool.
The processing of our animal-friendly wool
Back to SOXS.co. Our sustainably produced and super soft wool comes from New Zealand, but the production process takes place in Europe. The factory in which SOXS wool socks are made, is GOTS certified. GOTS stands for Global Organic Textile Standards. This is a standard label for organic clothing and textiles.
The production takes place in a socially responsible manner in which the fulfillment of strict standards is controlled. These globally recognized standards include the use of environmentally friendly chemicals and water treatment in the factories. In addition, GOTS certification requires compliance with social criteria when processing the wool socks. This applies to issues such as the minimum wage, the prohibition of child labor and a safe and hygienic work environment. SOXS.co does not use children's hands in the manufacture of wool products. We are committed to good working conditions and fair wages for our employees.
In addition, the production of SOXS socks is subject to strict quality controls. We are convinced that our wool socks are sustainable and high quality products that you will enjoy for a long time! Thanks to our high quality standards, you should of course also make a contribution. That is (bio) logical! Read here how you can best care for your 'SOXS'.
Offer everyone a fair chance
The important finishing touch in our production process is the packaging of the goods. The SOXS.co wool socks are packed in the Netherlands. Also because we want to make a contribution in the Netherlands. For the packaging process of your 'SOXS' we are happy to work with colleagues who are far from the labor market. We believe everyone should get a fair chance. That is why it gives us so much pleasure to see how much love, energy and happiness they help us to pack your woolen socks appropriately
Ring Ring! There is the parcel deliverer!
The last step in our process is sending the SOXS goods. We have to admit that the plastic bag that the product box comes in is not very sustainable. Unfortunately, the sustainable packaging alternative is not suitable for the mailbox. We don't want parcel deliverers to have to drive extra to deliver SOXS socks. Our little tip for the plastic mailer: just reuse. If you open this carefully, you can easily use the plastic bag several times. With this you are making your contribution to sustainability!
So, responsibly made wool socks
Here you go! That was a long story. But we want to be open and transparent about the way we work. We believe that this is part of honest entrepreneurship and we thank everyone who supports SOXS.co. We are very proud of you! If you have any questions or tips for us, don't hesitate to let us know. After all, you can't create a better world alone.
Contribute to sustainability in the textile industry!
Take a look at our online shop and order the best wool socks now!
Are you curious about our responsibly manufactured wool socks? Check out our production video!